Welcome to the Serbian Institute!
The Serbian Institute was founded in 2009 as a budgetary institution of the National Serbian Council in Hungary. The Council is the national level self-government body of Serb ethnic minority in Hungary which represents the interests of the community and implements the cultural autonomy through setting up and maintaining a set of cultural, educational and other institutions. This Institutes' task is to organize, support, coordinate and carry out research programs connected to the history and present day status of Serbs in Hungary.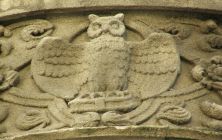 It seems we can't find what you're looking for. Perhaps searching can help.